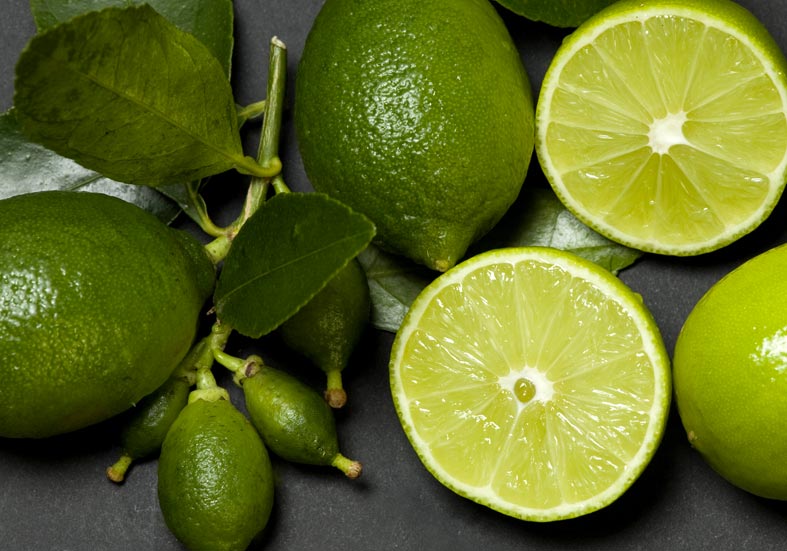 TAHITI LIME (Citrus latifolia)

The plant of this vigorous citrus fruit has bright green leaves. The flowers are white, bordering on pink, very scented and medium-sized. Its fruit is also very scented and used while still unripened.
It is now a barman's favourite ingredient for cocktails and long drinks (mojito, caipirinha), especially in the summer months.
It is also used to spice up numerous meat and fish dishes. It has numerous beneficial properties, especially when fresh, and offers vital vitamins (vitamin C) and high levels of mineral salts (Magnesium and Potassium).